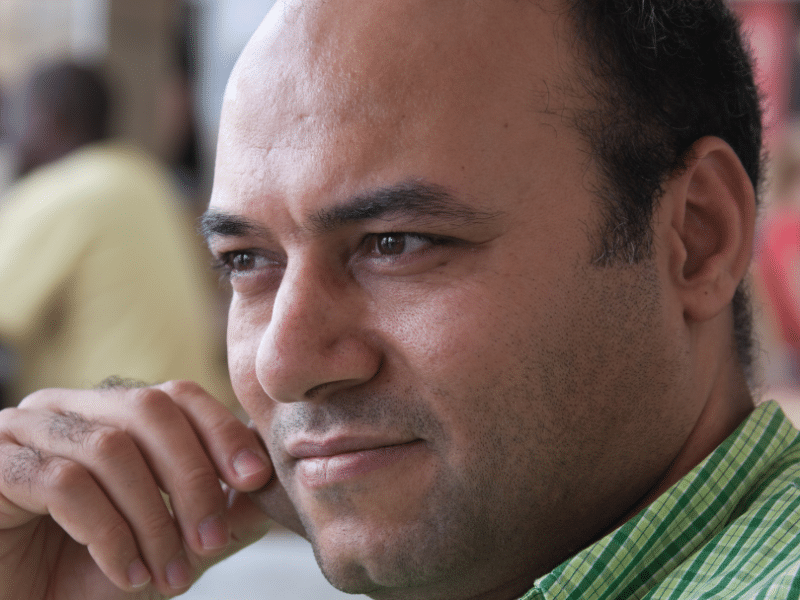 Ahmed had worked as a civil engineer back home in Pakistan. In 2022, he left the country with his young family in search of a new beginning. During their first months in St. Louis, the family had to learn how to do everything – from shopping at American grocery stores to navigating the doctor's office.
Despite landing a job at a local shipment factory, Ahmed could barely cover the cost of groceries and essentials. He wasn't used to asking for help – back in Pakistan, his family lived a comfortable life.
With the help of a coworker, Ahmed and his wife Irha made their first trip to the Harvey Kornblum Jewish Food Pantry. When it came time to register, Ahmed panicked – neither he nor Irha spoke much English. But with a little help from Google Translator, the Pantry was able to register Ahmed's family and provide them with fresh food that day.
Ahmed felt the weight of the world lifted off his shoulders. He and Irha were pleased by the variety of fresh fruit, protein, and canned goods available at the Pantry. During their most recent visit to the Pantry, Irha shared that the spices she received from the pantry – cumin, coriander, and cinnamon – reminded her of dinners shared with family back home.