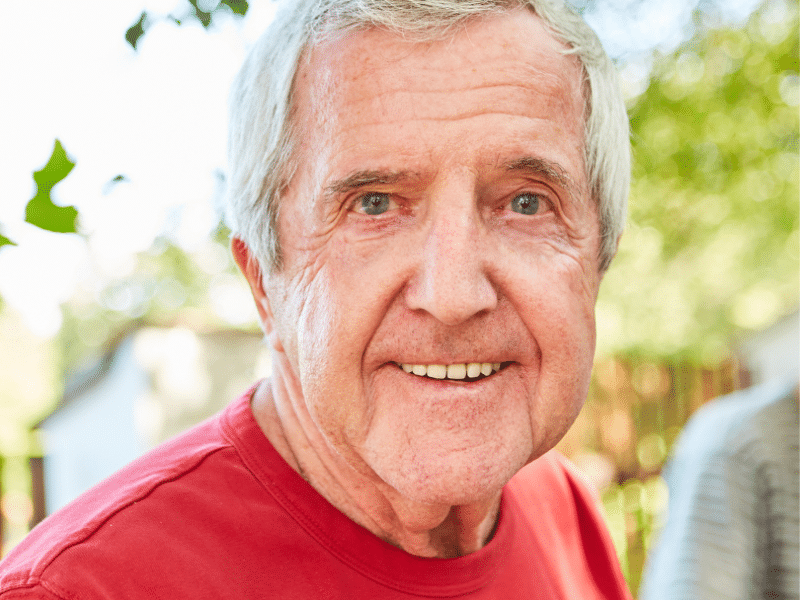 A retired Army veteran, Albert had dedicated his life to helping others. But when the 68-year-old was hospitalized for coronary artery disease, he was the one in need of care.
Albert called the ElderLink phone line and was connected to a JFS case manager. He was in fragile health and needed assistance caring for his home. He revealed to the case manager that he was struggling financially and would often have to choose between paying for rent or groceries.
The JFS case manager connected Albert with the Harvey Kornblum Jewish Food Pantry, which supplied him with fresh produce and whole grains to manage his cholesterol. She worked with a local organization to equip Albert with a free blood pressure monitor to keep an eye on his health.
With his case manager's support, Albert found a subsidized apartment that was only a few blocks away from his synagogue. After helping Albert apply for the Low-Income Energy Assistance Program to pay for his utility bills, the case manager worked with Housing Options Provided for the Elderly (HOPE) to cover the cost of the deposit and first month's rent.
After a year of working with his case manager, Albert feels like himself again. He's comfortable in his new home and has the energy to continue doing what he loves most – helping his community.