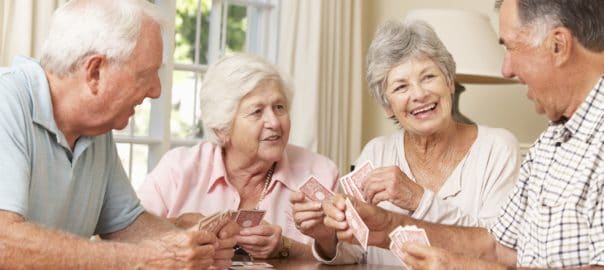 Betty was an 88-year-old Jewish widow who loved her community.  She spent countless years volunteering for community causes and hosted many parties for her dear friends.  Betty was thriving and living a joyous life at Covenant Place.  She had her friends she played card games with and bragged about her grandchildren at nightly dinners.  Her life felt fulfilled.
A few years went by and, unfortunately, Betty started to feel not herself.  She was too tired to play card games, and she was too weary to host her parties.  She even stopped going downstairs to dinners.  Her friends became concerned and worried.
Her children came into town and took their fragile mother to the doctor.  She was diagnosed with inoperable cancer.  She was devastated and didn't know how she could stay strong enough to stay in her home and community she loves.  Feeling like she would be a burden to her family, she started to look at nursing homes out of necessity.  She felt going there would kill her before cancer would.
That's when Betty's social worker contacted JF&CS.  Immediately, direct outreach was provided and current needs were identified.  Betty enrolled in the Homemaker Program, and she received daily help with chores so that she could conserve her energy for other things like visiting with her friends.  Her caregiver even helped Betty host a small gathering like she was known for.  A compassionate Rabbi from the Chaplaincy program began visiting her regularly, giving her spiritual guidance and peace while dealing with end of life issues.
Today, a social worker from JF&CS visits Betty frequently, providing comfort and connection to her beloved community.  Betty thought she was being handed a death sentence, but now with JF&CS support, she feels she was handed the gift of life.