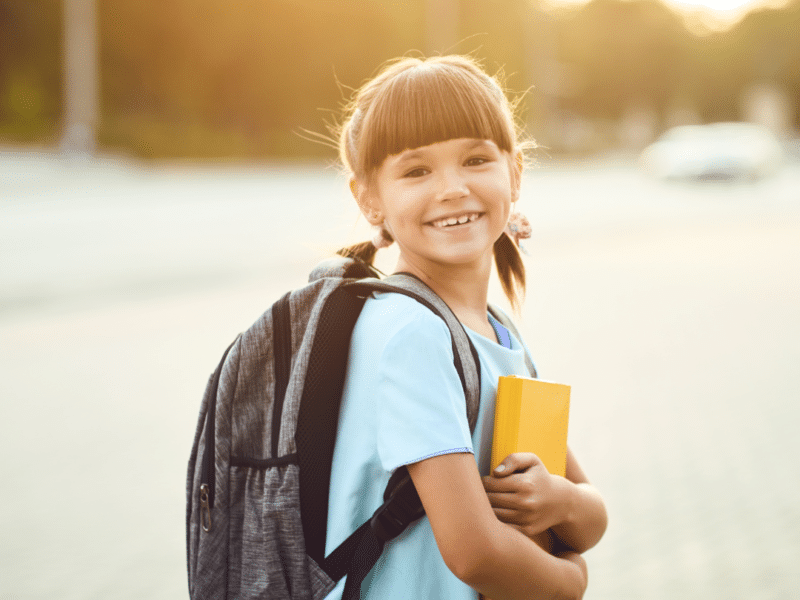 Heading back to school can stir up excitement for many children. It can also spark anxiety.
From being nervous about making new friends, to managing academic expectations, it's normal for kids to feel some anxiety ahead of the new school year. Here's how you can help quell their fears and feel excited about the upcoming year.
The start of a new school year means new schedules. Prepare your kids ahead of time by doing a walkthrough of their school-day routine: waking up early, packing their backpack, and preparing breakfast. Then, talk through what their after-school routine looks like: doing homework, preparing for extracurricular activities, eating dinner, and going to bed.
Ask your child to make a list of what they missed most about school or their favorite memories from the year before. Have them make a list of all the fun and exciting things they want to accomplish this year, whether it's creating an epic science fair project or joining a new club!
Children look up to their caregivers for guidance and encouragement in the face of anxiety. So, it's just as important for caregivers to monitor their own feelings, especially as responsibilities like homework and carpooling increase. Whether you're regularly speaking to a therapist or finding support with other parents, it's vital for caregivers to get the support they need to deal with their own mental health.