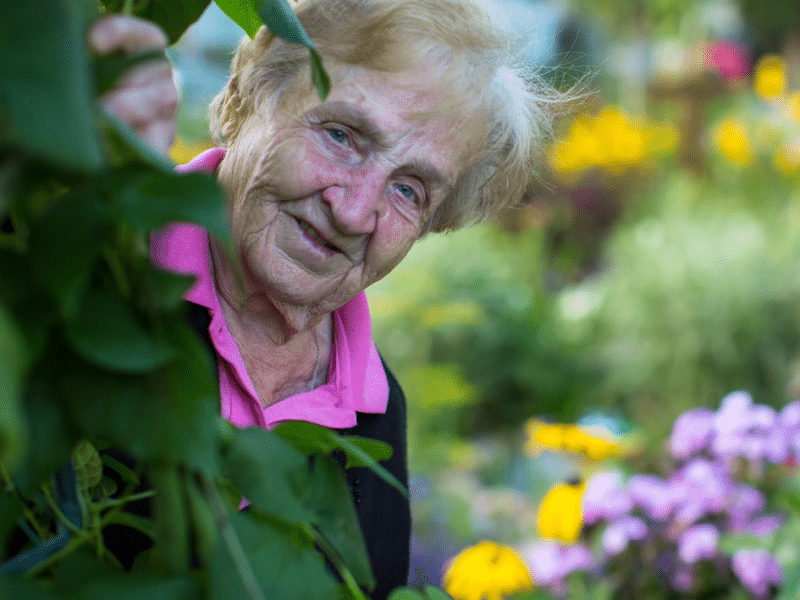 At seventy-four years old, Etta had experienced many losses in her life. Her husband of fifty years had recently died, and her two children lived hours away. Etta's lifelong struggle with depression – a result of early childhood trauma – only worsened with age. She felt like her life had no meaning or purpose – a feeling exacerbated by poor health and financial hardships.
During a routine check-up, Etta confided in her doctor that she was sleeping poorly, and her appetite had vanished. She barely had the energy to get out of bed and would often spend the day sitting alone at home. Her doctor referred her to JFS, where she could speak to a therapist about her struggles.
From day one, it was clear to the JFS therapist that Etta was struggling with depression, anxiety, and post-traumatic stress disorder (PTSD). When she spoke about her childhood, Etta had few positive memories and would often talk negatively about herself. Her depression had caused her to retreat from social activities and lose interest in her favorite hobbies.
The therapist first worked with Etta to silence her inner critic. She educated Etta on recognizing negative self-talk and challenging her to develop new patterns of thinking. Additionally, Etta started to learn ways to regulate her emotions and relax her mind and body.
Gradually, with the support of gentle self-care practices, Etta felt motivated to join social activities and participate in her favorite hobby – gardening. She called old friends and, with the help of her therapist, found a local gardening group to share her passion.
Since working with her therapist, Etta has developed critical skills to help her cope with her depression and anxiety. While she still struggles with negative self-talk, Etta is trying meditative practices to change her relationship with her thoughts. Her hobby and the new friendships she's made have given her a sense of joy and belonging that she's never felt before.