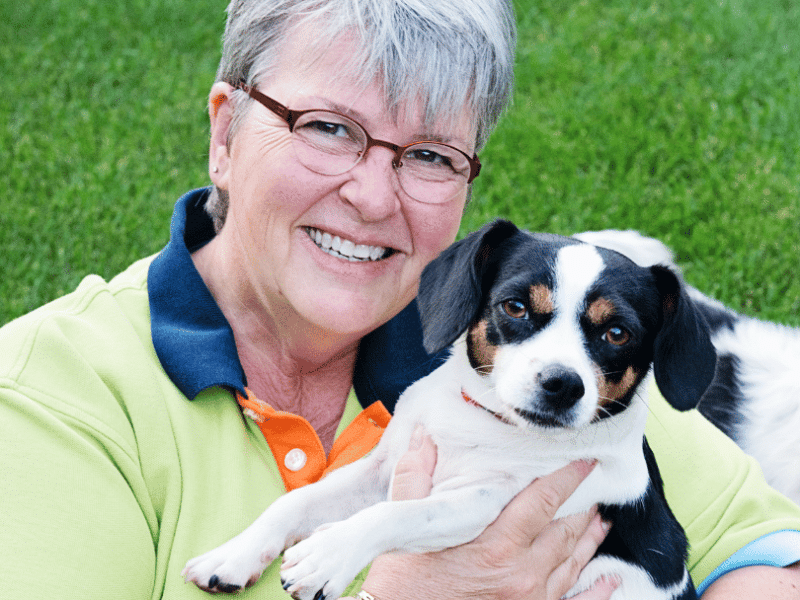 Jennifer first visited the Harvey Kornblum Jewish Food Pantry after being laid-off from her job. She did everything she could to reduce her spending and began reaching into her savings while she looked for work. When she realized that her savings were being drained, she began using her grocery budget on rent and utility bills.
Jennifer's anxiety spiked with each day that went by. She briefly considered selling her car to raise some emergency funds. But she needed her car to drive her 70-year-old mother to doctor's appointments.
In distress, Jennifer resorted to Google to find food pantries near her home. The next day, she drove herself to the Harvey Kornblum Food Pantry and explained her situation to the pantry team. She was delighted when they provided her with fresh vegetables, eggs, and pantry staples like pasta and soup, to name a few.
After a few visits to the Pantry, one of the Pantry staff noticed that Jennifer's dog, Shadow, joined her in the car for each trip. Jennifer explained that she didn't know how much longer she could take care of Shadow, given that she could barely afford food for herself. But to Jennifer's surprise, the Pantry team brought out a bag of dry dog food for her to take home.
"If it wasn't for the food I got from the Pantry, I wouldn't have known what to do," said Jennifer. "The food I received helped me pull through one of the most challenging times in my life."
Six months after losing her job, Jennifer is back on her feet and has started a new position! Recently, she made a trip to the Pantry, but not for food. This time, she brought bags full of pasta, canned beans and meat, and rice to donate! Jennifer now donates food periodically to the Pantry to help others facing hardships just like she did.