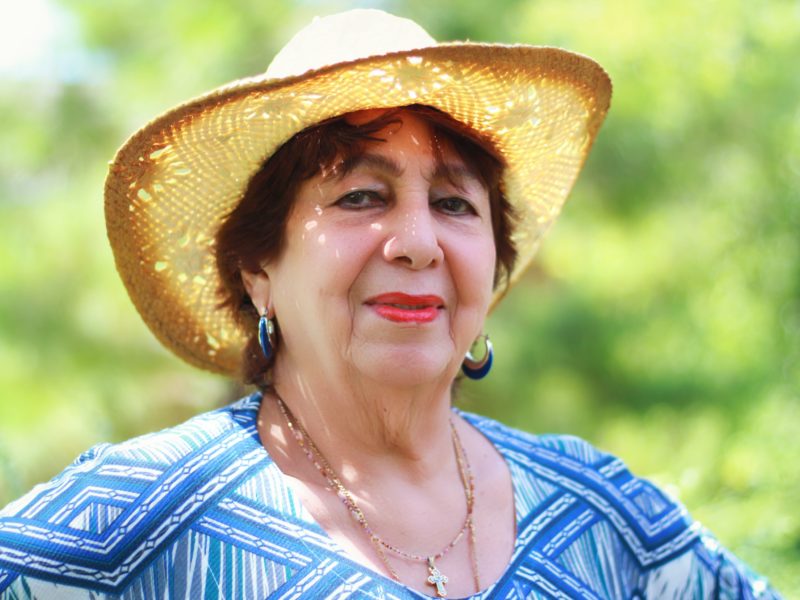 Less than one year ago, Ms. Aarons sat alone in her St. Louis City home, struggling. She had recently gone through gastric bypass surgery in December of 2019, yet remained overweight. In addition, she was living with Lupus and suffering from significant, debilitating back pain. After meeting with her medical team several times, she was advised to just sit at home and try to stay as comfortable as she could.
Ms. Aarons was extremely discouraged. At only 62 years old, she still had so much she wanted to do. She was highly educated and previously worked as a financial analyst. She was familiar with taking care of herself financially, and still wanted to work and make an impact within her community. Despite her willingness, she found herself facing a constant uphill battle and feeling helpless. Her only son lived across the country in California, and she had no one to support her other than a neighbor who occasionally visited.
Although she was struggling daily, Ms. Aarons worked through the pain, attempting to do most things herself. On good days, when her back pain was tolerable, she would drive herself to the grocery store. She prioritized only the necessities, preserving the energy she needed to get the groceries into her home. Although she loved to cook, her pain only tolerated her eating "healthy" TV dinners.
One day, she received a phone call that completely changed her life. The call was from St. Louis Area Agency on Aging (SLAAA – pronounced "slay"), intended for someone else. When Ms. Aarons informed them that they had the wrong number, SLAAA took the time to ask who she was. Nearly one hour later, Ms. Aarons felt she had been given the help she did not know she was looking for, but needed.
SLAAA connected Ms. Aarons to Jewish Family Services. A JFS social worker then conducted an intensive in-home assessment, and her needs were prioritized. Ms. Aarons shared with her social worker that she wanted to lose weight in order to have back surgery and return to work. Her JFS social worker helped her create a care plan to achieve her goals. Through the support of a weekly Homemaker/caregiver, Ms. Aarons could delegate tasks as needed. Laundry, cooking, grocery shopping, and light housekeeping were taken care of, allowing her the opportunity she could focus on her own health and goal of losing 100 pounds so she could have back surgery.
As of today, Ms. Aarons has lost 84 pounds, and is projected to have back surgery soon. Without that "wrong person" call, she knows she would not have had the support to get to where she is today. She is extremely grateful to JFS.