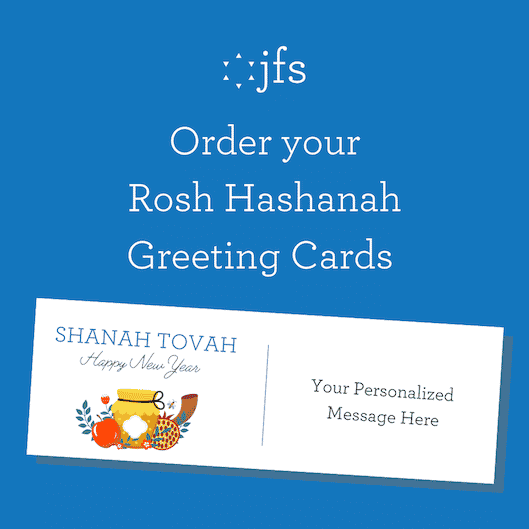 Order your personalized Rosh Hashanah greeting cards
Wish your friends and loved ones "shanah tovah" with a personalized JFS Rosh Hashanah greeting card! Each card will support the continuing needs of families and individuals in St. Louis. 
Each card is $10 and the deadline to order is Friday, September 9th.
Please contact Timothy Maloney at 314-812-9390 or tmaloney@jfsstl.org with any questions.
Click here to purchase cards!