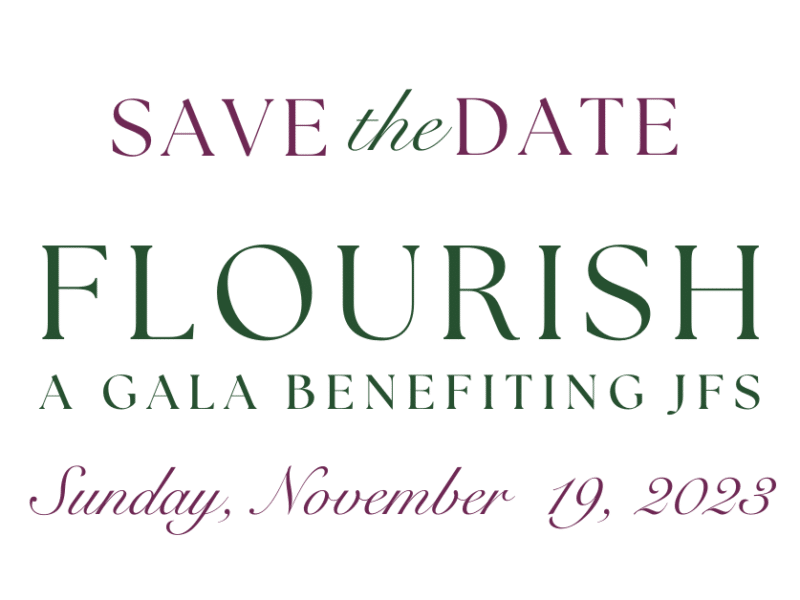 A full belly. Paid rent. Clarity of mind. A supportive community. This is how we flourish.
Please plan to join us for FLOURISH — a Gala Benefiting JFS — on Sunday, November 19 from 5:30-9 p.m. at the Ritz-Carlton, St. Louis. This special evening, co-hosted by JFS Past President David Weiss & Bobby Sanderson and Alyson & Gregg Garland, will include a reception followed by dinner and an inspiring program that will raise funds to help families, friends, and neighbors imagine – and live – a more fulfilling future.
We look forward to sharing stories of hope and celebrating YOU, the people who bring JFS' mission to life. At this year's event we will honor the Louise & Benjamin, Marjorie & Harry Loeb Endowment and the Loeb Family. Their generosity has improved the quality of life and long-term career prospects for countless individuals by providing funds for education, job skills training, and enrichment programs, as well as basic safety net services.
Click here to learn how you can sponsor the Gala!