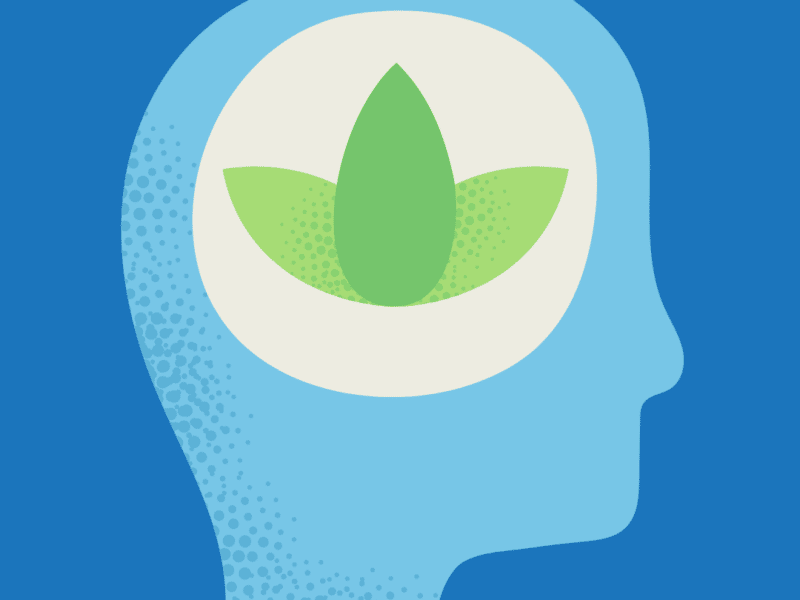 Our mental health affects our feelings, choices, and connection to others. It plays a critical role in shaping our overall health and quality of life. If you've ever felt stressed, depressed, or burned out, you're not alone. One in four people will experience a mental health condition at some point in their life.
The bottom line: Your mental health is important. Whether you're working on improving your mental health or supporting your treatment and recovery, taking small steps to care for yourself can have a big impact.
The JFS Clinical Services Team knows that prioritizing self-care can be difficult. We've put together three practices to help you start managing and improving your mental health.
Set realistic expectations
Setting expectations for yourself can provide clarity and direction. But putting pressure on yourself to succeed overnight can lead you down a path of fear and avoidance. For example, expecting yourself to maintain a spotless kitchen can cause more anxiety about dirty dishes than motivation.
When setting your self-expectations, be realistic. You can't keep your kitchen spotless all the time, but you can run the dishwasher when it's full – a practice that helps keep your space clean. Give yourself time and grace to achieve your goals, without burning out, and leave space for flexibility. We can't control what life throws at us, but we can choose how we react to it.
Define your mental health non-negotiables
A non-negotiable is a commitment we make to ourselves. It defines our values and principles and ultimately decides how we treat others – and how we expect to be treated. The key to creating your mental health non-negotiables is to start with one or two actions that you can practice daily or weekly. For instance, "I will not check my email during mealtimes," "I will schedule one activity each week/month with people I enjoy," or "I will be kind to myself when I make mistakes" are habits we can regularly practice.
Once you've outlined your non-negotiables, put them into practice. Don't forget: It's okay if you slip up. Commit to doing your best, not to being perfect.
Practice self-compassion
If you've ever thought, "I'm a failure. I'm not good at anything," that's your inner critic speaking. We all have one, and it's easy to let it dictate our thoughts. But what would it look like if instead of judging ourselves, we cut ourselves some slack? When we practice self-compassion, we understand and encourage ourselves in the face of life's inevitable setbacks. Self-compassion encourages us to look at ourselves as works in progress with both strengths and imperfections.
You can start silencing your inner critic by treating yourself like you would a good friend. Think of a time your friend was facing a difficult or stressful moment, like a bad day at work. What would you say to them? You'd likely reassure them of their strengths and remind them that everyone has bad days. Now, when you find yourself in a similar situation, treat yourself with the same kindness and fairness you would a friend.
Interested in learning about JFS' mental health services? Click here.
If you or someone you know is struggling, please reach out for support:
Call the Suicide and Crisis Lifeline: 9-8-8
Text the Crisis Text Line: Text TALK to 741741